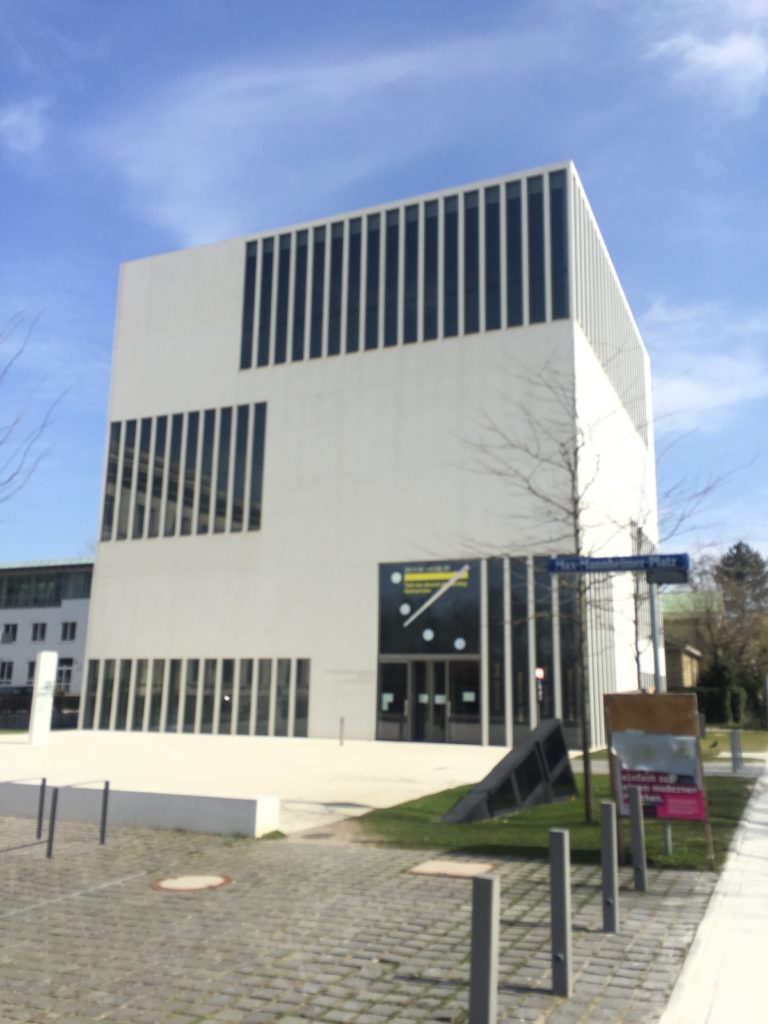 Geschichte NS-Dokumentationszentrum
Das NS-Dokumentationszentrum gibt es seit 5 Jahren. Am 1. Mai 2015 eröffnete das Münchens zentralen Lern- und Erinnerungsort. Seitdem setzt man sich dort mit der nationalsozialistischen Vergangenheit der Stadt und den Ursachen auseinander. Es geht um Ausprägungen und Folgen der Diktatur. Der Neubau am Standort des "Braunen Hauses", der ehemaligen Parteizentrale der NSDAP, bietet eine Dauerausstellung über Münchens NS-Geschichte. Diese ist ein Lernforum mit digitalen Medien- und Recherchen Angeboten, Sonderausstellungen und einem vielfältigen Bildungs- und Veranstaltungsprogramm am Max-Mannheimer-Platz (Nähe Königsplatz).
Im ersten Jahr hatte das Zentrum 200 000 Besucher – darunter auch viele Münchner. Deshalb ist das NS-Dokumentationszentrum wegen des großen Interesses auch international gesehen ein großer Schritt. Inzwischen nutzen viele Menschen digitale Formate. Aus diesem Grund ist die Dauerausstellung auch online verfügbar. Auf diesem Weg können andere oder mehr Menschen erreicht werden.
Durch die Lage Nähe Königsplatz und Brienner Straße ist das NS-Dokumentationszentrum München ein geeigneter Start- oder Endpunkt anderer Touren.
Die Parteizentrale der NSDAP und damit das NS-Dokumentationszentrum hatte vormals die Adresse Brienner Straße 34. Zum Gedenken eines der Opfers lautet die Adresse nun Max-Mannheimer-Platz 1.
NS–Documentation Center Munich
The Munich Documentation Centre for the History of National Socialism is a place of learning and remembrance critically focusing on the city's Nazi past and examining the causes, characteristics and ramifications of the dictatorship. Located on the ground of the "Brown House", the former Party Headquarters, the new building offers a permanent exhibition, a learning center with digitalized media and research facilities, special exhibitions and a diverse education and event programme. I opened in May 2015 in a city center location close to Kings Square (Königsplatz). Besides a permanent exhibiton, it hosts lots of educatinal events including workshops and training sessions.