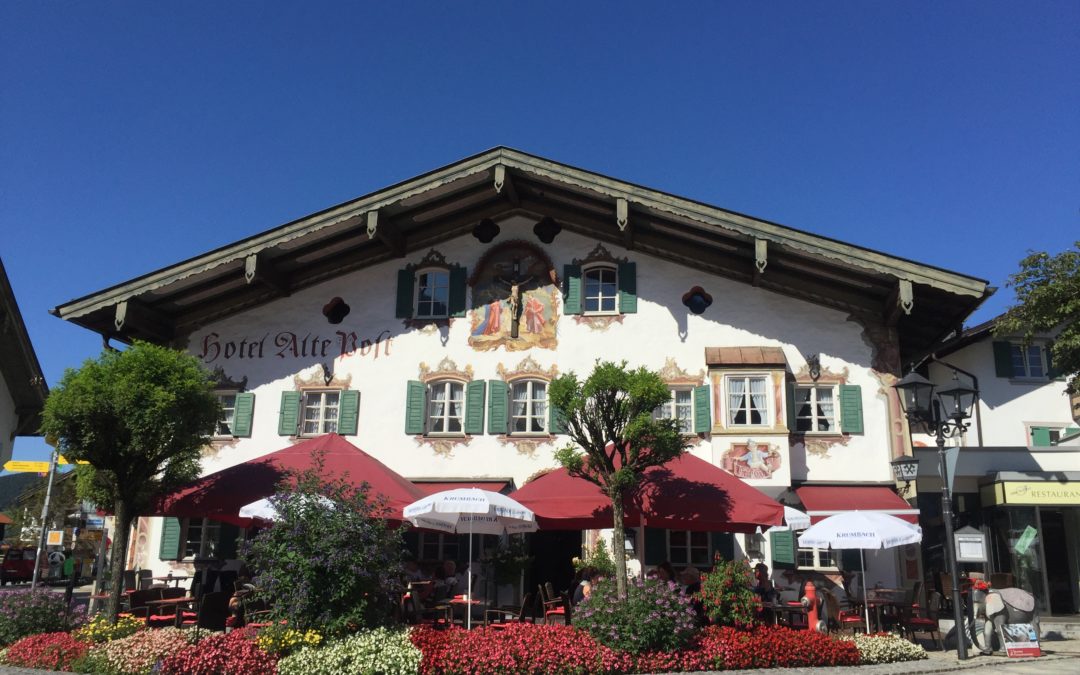 The Oberammergau Passion Play 2022 will be the 42nd Passion Play. The 42nd Passion Play planned in 2020 are postponed until 2022 due to the Corona-Pandemie.
See the detailed English version here.
The Passion Play and the art of woodcarving made Oberammergau to a world-known mountain village. The international resort at an altitude of 2600 feet is surrounded by mountains. There is always season in Oberammergau as it is one of the most charming winter and summer resorts in the Bavarian Alps.
The Oberammergau Passion Play 2022 will begin May 14, 2022, to finish in October 2022. More than 2000 inhabitants and will perform the passion of Jesus Christ. The Passion Theater has a capacity of 4500 spectators. Oberammergau expected 500 000 visitors this year and now has to return these tickets, half of them abroad to foreign countries.
Oberammergauer Passionsspiel
Die Passionsspiele und die Bildhauerkunst machten Oberammergau zum weltbekannten Gebirgsdorf. Der moderne internationale Höhenluftkurort liegt im malerischen Ammer Tal. Zu jeder Jahreszeit ist das Dorf sehenswert. Viele Einrichtungen für Sommer- und Wintersport machen einen Aufenthalt in Oberammergau unvergessen.
Geschichte des Passionsspiel
Erstmals in der fast 400-jährigen Geschichte des Spiels vom Leiden und Sterben Jesu finden die Passionsspiele nicht, wie geplant, 2020 statt. Die Premiere wird erst am 14. Mai 2022 sein. Die 42. Passionsspiele mussten wegen der Corona-Pandemie um zwei Jahre verschoben werden. Eigentlich wollten genauso viele Frauen wie Männer teilnehmen. Für die Mitwirkung gilt stets ein "Spielrecht". Nicht jeder der 5.500 Einwohner des Dorfes darf mitmachen. Voraussetzung ist, in Oberammergau geboren und aufgewachsen zu sein oder seit mindestens 20 Jahren im Dorf zu wohnen. Es war für 2020 auch damit gerechnet worden, dass zusätzlich über 500 Kinder auf der Bühne sein würden. So sollten wieder mehr als 2.000 Menschen bei den faszinierenden Passionsspielen in diesem Jahr 2020 mitwirken. Die Proben liefen noch im März, und die Bärte der Einheimischen waren schon ziemlich lang.
Oberammergauer Darsteller
Regisseur Christian Stückl und Frederik Mayet als Sprecher der Oberammergau Passionsspiele und gleichzeitig Jesus-Darsteller bedauern diese unvorhersehbare Verschiebung außerordentlich. Neben den großen Figuren Jesus, Maria, Petrus, Judas, Pontius Pilatus und Kaiphas gibt es 120 größere und kleinere Sprechrollen, die 2022 gegebenenfalls neu besetzt werden müssen. Das gilt vielleicht auch für die Besetzung der Rollen von Soldaten, Priestern und das Volk von Jerusalem.
Im Passionstheater haben 4500 Menschen Platz. 103 Vorstellungen waren für 2020 geplant. Nun müssen 500 000 Tickets zurückgegeben werden, die Hälfte davon gehen zurück ins Ausland.
Auf dem Weg nach Oberammergau kommen Sie an der mächtigen Barockkirche Ettal vorbei – eine Besichtigung lohnt sich immer.