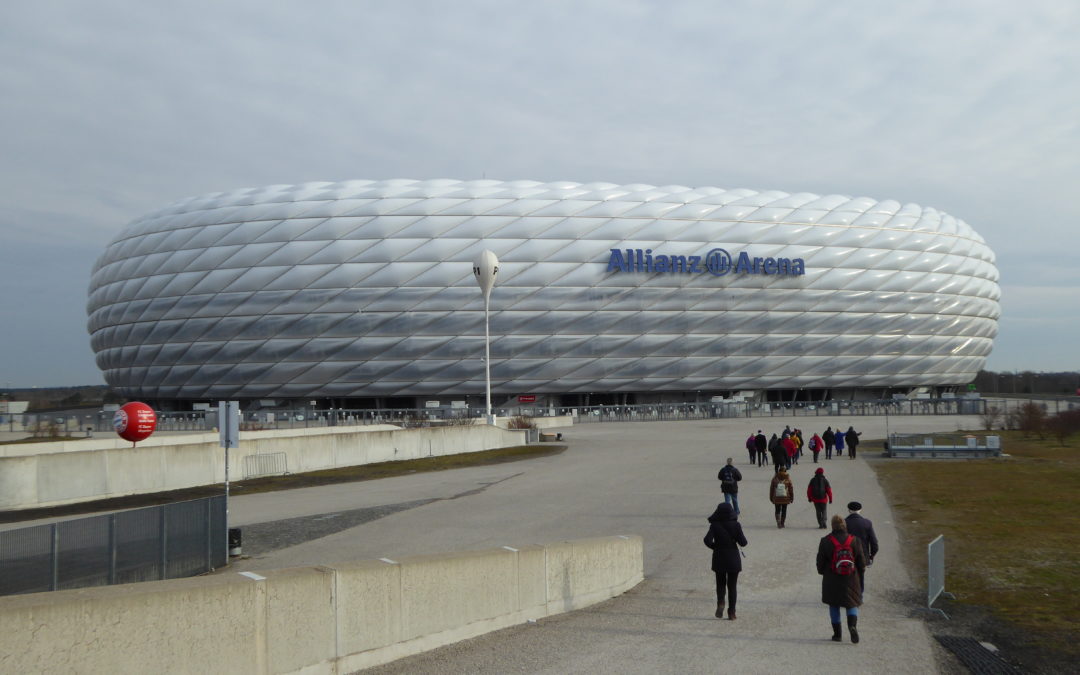 Munich Experience with the new AUDI e-tron
During the AUDI-CUP 2019, Friday to Sunday, July 19 to 21st, 2019, VIP-guests of THE WESTIN GRAND MUNICH**** were invited to be taken around on an attractive city tour to get to know the main touristic highlights as well as to test the first fully electric SUV for its everyday use to be an ideal companion for new times to come.
First come – First serve
Quite some automobile fans visited the "City with the Heart" driving in AUDI' s first all-electric SUV car embodying sportiness, elegance and safety. These features make the new AUDI e-tron the ideal companion for a new era of electric mobility.
The AUDI e-tron cars parked in front of THE WESTIN GRAND in bright colors showing the emblems of four world famous soccer clubs:
In Bright Red: FC BAYERN MUNICH
In Sparkling White: REAL MADRID
In Royal Blue: TOTTENHAM HOTSPUR
In Striking Yellow: FENERBAHCE ISTANBUL
For further information regarding the AUDI e-tron visit https://www.e-tron.audi/en
AUDI CUP 2019
A few tickets for the AUDI CUP 2019 ( July 30 & July 31st ) in the ALLIANCE ARENA could be booked with AUDI.
Es war ein Härtetest auf absolutem Topniveau vor dem Start in die Saison 2019/2020: Am 30. und 31. Juli 2019 trafen in der Allianz Arena die Mannschaften des FC Bayern München, Real Madrid, Fenerbahçe Istanbul und Tottenham Hotspur zur sechsten Ausgabe des Audi Cup aufeinander.
Tickets waren auch im Online-Ticketing erhältlich. Tageskarten gab es ab 25 Euro. Bei der letzten Ausgabe 2017 kamen an den beiden Spieltagen 123.000 Zuschauer in die Allianz Arena. Der Verkauf erfolgte ohne Kontingentierung!
30. Juli 2019 – Tag 1 – Halbfinal-Spiele:
18:00 Uhr: Real Madrid – Tottenham Hotspur
20:30 Uhr: FC Bayern – Fenerbahçe Istanbul
31. Juli 2019 – Tag 2 – Final-Spiele:
18:00 Uhr: Spiel um Platz 3 (Verlierer der beiden Halbfinals)
20:30 Uhr: Endspiele (Gewinner der beiden Halbfinals)
Der Austragungsort des AUDI-CUP 2019 – die Allianz-Arena – befindet sich natürlich auch auf meiner Liste der Architektur Highlights.
Barbara Schöne
Offizielle Gästeführerin der Landeshauptstadt München in Deutsch, Englisch und Französisch – als langjähriger Arena-Guide begleite ich Sie gerne zu Fußballspielen und Special Events.