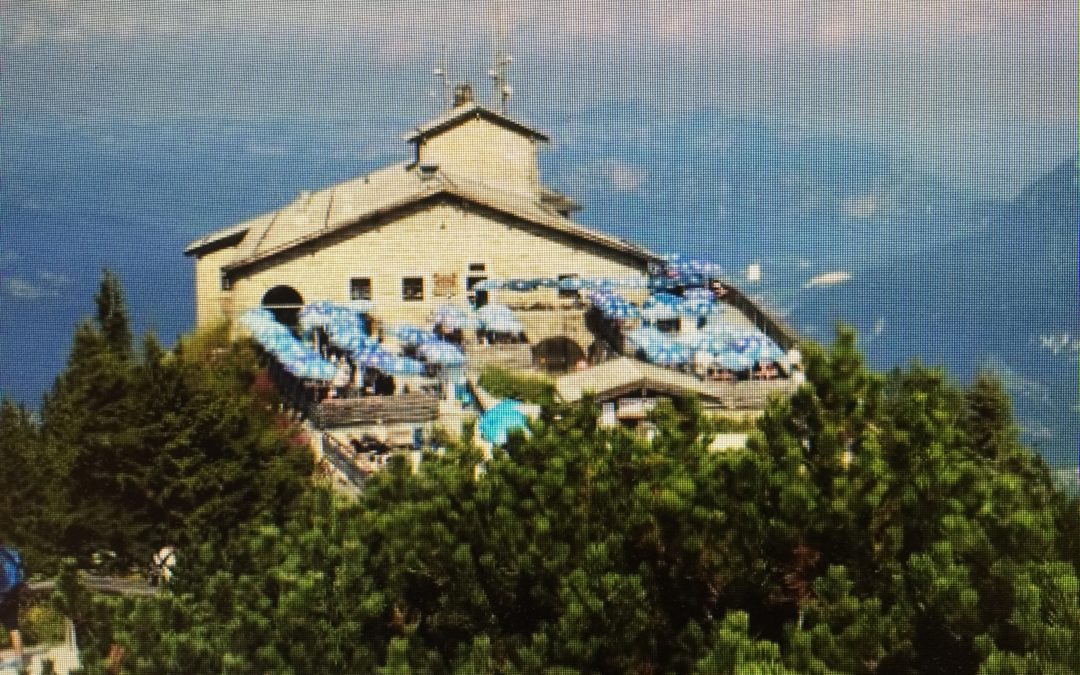 The Augustine monastery in Berchtesgaden was founded in 1080. Ancient houses, the hunting castle of the Wittelsbach and the Gothic Church of St. Peter and St. John are part of the historical park downton.
Other well known attractions are the salt mine.Uphill the documentation center on the Obersalzberg and Hilter's summer residence, also known as the Eagle's Nest, attracts more and more tourists.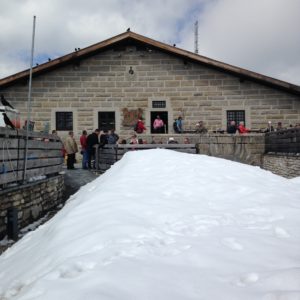 Kehlsteinhaus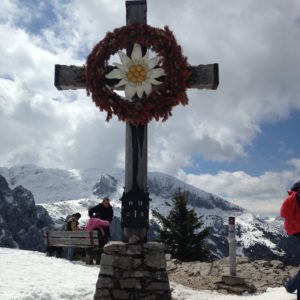 Cross on top of the summit of the Eagle's Nest
Diese Amateraufnahme zeigt das vielfach fotografierte Gipfelkreuz mit Blick auf das Kehlsteinhaus.
Am Obersalzberg bei Berchtesgaden befand sich Hitlers Feriendomizil. Nach 1933 wurde das Haus zum zweiten Regierungsstitz neben Berlin ausgebaut. Am Ende des Zweiten Weltkriegs wurde es von den Alliierten zerstört. 1999 wurde die Dokumentation Obersalzberg als Lern- und Erinnerungsort für 40 000 Besucher pro Jahr errichet. Doch die jährliche Besucherzahl stieg auf mehr als 150 000 an. Deshalb wurde 2014 ein Erweiterungsbau beschlossen, der im Winter 2021/22 fertig gestellt sein wird. Die Baukosten betragen mindestens 30 Millionen EUR.
Below that mountain cross lies the pretty lake called Königsee. The long stretched lake is located between high mountain ridges in a romantic national park. It is highly recommended to join a silent boat ride to see St. Bartholomae Chapel and to listen to the echo caused by the bootman.
Only in summer it is possible to get up to the EAGLE' S NEST when the snow has melted. You take one of the six public busses driving up a steep and crooked street to get to a long tunnel system. This way you finally get to a splendid elevator made in the 1930th out of exquisit brass. It is highly recommended to take a tour guide from Munich up to Eagle's nest not to get stuck in long waiting lanes in vain for the red busses. I will be pleased to be your tour guide.